Adding a Data Series
Now we need to add the average value to the chart as a new series. Select the chart. Under the Design menu tab of the Chart Tools section, click on Select Data.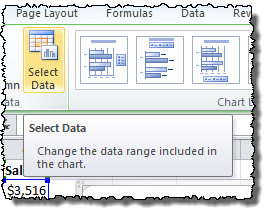 In the dialog that appears, click the Add button under Legend Entries to add the Average Value series.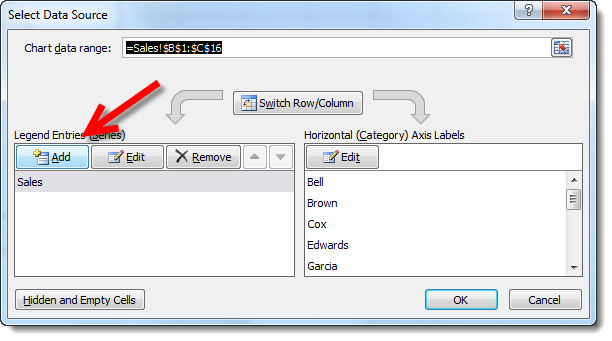 Excel will provide an Edit Series dialog to specify the name of the series and the location of the values. For  Series Name, we can type in the title directly:
="Average"
For Series Values, you can specify the two cells that contain the average values calculation. In the example, this will be:
=Sales!$C$18:$C$19
We'll be back here later once we change these values to a line…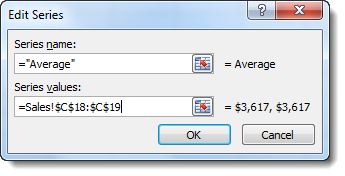 Andrew Roberts has been solving business problems with Microsoft Excel for over a decade. Excel Tactics is dedicated to helping you master it.
Join the newsletter to stay on top of the latest articles. Sign up and you'll get a free guide with 10 time-saving keyboard shortcuts!