Calculating the Average Value
We want to add an average value line to the chart, so we need to build a new series. In an empty space on the spreadsheet, add values for 0 (zero) and 1. To the right, calculate the average of all the sales figures. In the example, the calculation will be as follows:
=AVERAGE($C$2:$C$16)
See the image below for reference: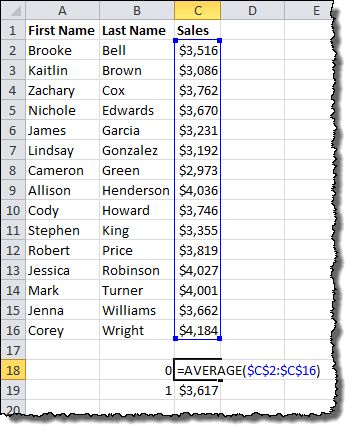 Andrew Roberts has been solving business problems with Microsoft Excel for over a decade. Excel Tactics is dedicated to helping you master it.
Join the newsletter to stay on top of the latest articles. Sign up and you'll get a free guide with 10 time-saving keyboard shortcuts!