Filtering Data Table Rows
Now, let's try filtering our data to see what happens with the Total row. Click on the down button next to the Region column. In the drop-down menu, select only the West region and click OK.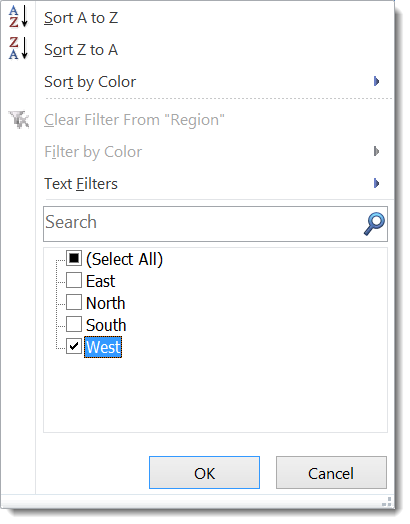 As a result, the table will now only show the rows that are from the West region. Unfortunately, the Total row still shows the total for the entire table – including the rows hidden by the filter!


Andrew Roberts has been solving business problems with Microsoft Excel for over a decade. Excel Tactics is dedicated to helping you master it.
Join the newsletter to stay on top of the latest articles. Sign up and you'll get a free guide with 10 time-saving keyboard shortcuts!