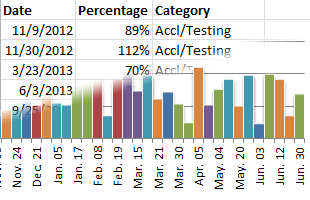 Here's the drill… You've got a set of data dumped from some performance analytics database… It has a basic date series with some kind of output, and you need to put it into a chart that your executives can understand at a glance. Excel has an extremely powerful charting system, but it is not at all obvious or easy to use, particularly when you have a non-standard set of data. Odds are, your data is not set up the way Excel wants it to be, so you'll have to do some leg work. Let's walk through an example of data transformation and Excel charting…
Examine Your Data
This is a common refrain in my tutorials… Every data set is a little bit different, and choosing how you w ant to present it is 50% of the battle. Let's look at what we're starting with today: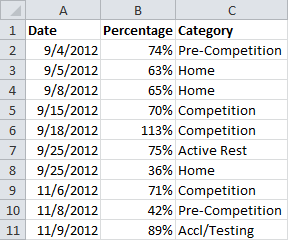 And this is the standard chart that Excel creates: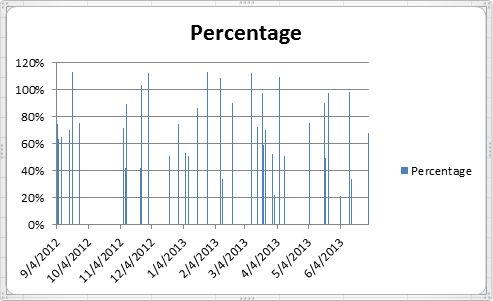 Not so great. We've got some work to do…

Andrew Roberts has been solving business problems with Microsoft Excel for over a decade. Excel Tactics is dedicated to helping you master it.
Join the newsletter to stay on top of the latest articles. Sign up and you'll get a free guide with 10 time-saving keyboard shortcuts!
Other posts in this series...