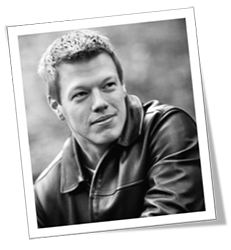 This website is designed to help you learn to make the most of Excel, but if you need extra help, need to learn new skills quickly, or need assistance with something that isn't covered on these pages, I also am available for individual consulting sessions on an ad-hoc basis. These training or consulting sessions can be completely customized to your needs.
I bill hourly at $250/hour and  can work to a deliverable or build upon templates or examples you provide. The consulting I provide is generally very targeted to a specific problem… It helps to have a structured set of tasks you are hoping to achieve, or a template to work from.. I can be available on a more Q&A basis as well, but that may or may not be as useful as the courses below, depending on your level of experience.
Click here to get started with an engagement request, or read on for information about video training…
ExcelJet Video Training Courses

If, on the other hand, you are looking for more general training in Excel to get you up to speed, I can recommend an excellent set of video courses designed to do just that. They are available through a colleague of mine who runs ExcelJet and I can personally vouch for their quality. Take a look at the courses they have available here. They are very effective and much more affordable than one-on-one training if they can cover some of your basic needs (for Pivot Tables, for example).
Click here to get

15%

off the normal price at checkout!
Example Topics for Consulting
Program orientation for new users
Excel menu and feature overview
Keyboard shortcuts and workflow optimization
Formula and function training, including:

SUM, SUMPRODUCT, COUNT
IF, SUMIF, SUMIFS, COUNTIF
VLOOKUP, INDEX, MATCH, FIND
Many more…

Charts, graphs, and other data visualization techniques
Spreadsheet layout, cell formats, conditional formatting
Formula error detection and troubleshooting
Data organization, scrubbing tactics, and parsing
Solver and other dynamic modeling solutions
Pivot Tables, filters, data tables, and other presentation strategies
Building macros and spreadsheet automation
Data Validation, form design, and template building
Financial modeling, budgeting and forecasting, and other business use cases
Online resources for further Excel training and self-learning
Other material upon request…
Contact for Further Details…
Consulting inquiries can submitted via the form below, or directed to [email protected]. Please provide details about the training arrangement you envision, as well as your previous experience with Excel (if any) and what topics you would be most interested to learn about. I will follow up with a price quote and a time estimate, as well as any additional details. To learn more about my background, see the About page.
I wish you all the best in the pursuit of Excel mastery!
Sincerely,

Andrew Roberts
Founder of ExcelTactics